Plant

Healthcare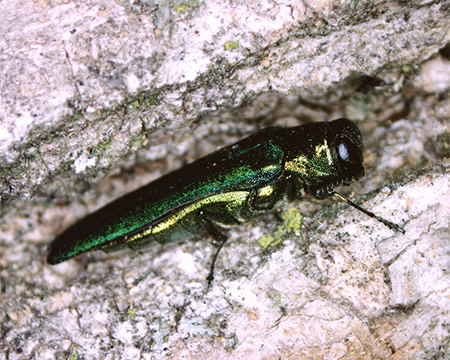 As a local company, it is important to ensure that the plants in the community remain healthy and vibrant.  This is where plant healthcare comes in.  By implementing regular care and maintenance, you can protect your trees and plants from harmful pests and diseases, while also promoting their growth and overall health.
One of the biggest threats facing trees in our area is the Emerald Ash Borer Beetle.  This invasive species has already caused significant damage to Ash trees throughout the country, and it's important to take action to protect your trees.  Treating Ash trees with insecticides can help eradicate these harmful beetles and prevent them from causing further destruction.  Our team can evaluate your trees and provide you with a treatment plan that will help protect them.
Another pest that is becoming increasingly common in our area is the Spotted Lanternfly.  These insects are known to feed on a variety of trees, and their impact can be devastating.  If you notice these pests on your property, it's important to act quickly to prevent them from spreading.  Our team can provide you with treatments that will help control the population of Spotted Lanterflies and protect your trees from their damaging effects.
Finally, ticks are a common issue in our area, and they can be especially harmful to both humans and pets.  Ticks can carry diseases such as Lyme Disease, and they often hide in tall grass and wooded areas.  Our team can help combat ticks by identifying areas where they are likely present and implementing treatments that will help to eradicate them.
By implementing regular Plant Healthcare and taking action to control pests, you can help protect your trees and plants, while also promoting a healthier and safer environment for your community.  Our team is here to help!